VIDEO OF SHOW
Watch a video of Wayne and the band
recorded at a recent show.
Venue and Audience Comments
These are selected at random each time the page loads..
"Just want to say how much I enjoyed the show last night in Edmonton (Enfield). My first time watching Wayne perform and he was awesome. Can not wait to see him again. Amazing voice, amazing show. Such great talent from all the musicians. you have got me hooked!" - Judi Brooker
"My husband & I have seen your tribute to John Denver on two occasions at The Grove Theatre Dunstable. I think the last time was either 2 or 3 years ago. I regularly check their events section on their website. Please come back to entertain us again soon. I truly hope this will be possible for you as we would really love to see and hear you again. We have told so many people about your show, how much we enjoyed it and how they should go see it and they will not be disappointed!" - Eunice Morris
"Just seen the most wonderful concert at the Basingstoke Haymarket. What a fabulous evening of nostalgia, superb songs expertly sung by a great performer and his musicians, thank you, JD would have been very proud. The sad fact is I could remember all the words to just about every song. Looking forward to the next time already!" - Alan Matthews
"Came to see you at Newbury on 26th of Sept. The show was fantastic I closed my eyes and John was back. Very well done to you and the band hope you come back soon". - Mervyn & Marion Black
"Our audiences loved Wayne's interpretation of John Denver's music and his natural and congenial personality" - Ron McAllister - Wilde Theatre, Bracknall
"Wayne Denton's John Denver Show was a huge success at our theatre and our audience still talk about what a fantastic evening they had with some even saying, together with members of our staff, that it was the best show they had ever seen here at the Courtyard" - The Courtyard Theatre, Hereford
Biographies
Behind the scenes with Wayne, Phil and Toby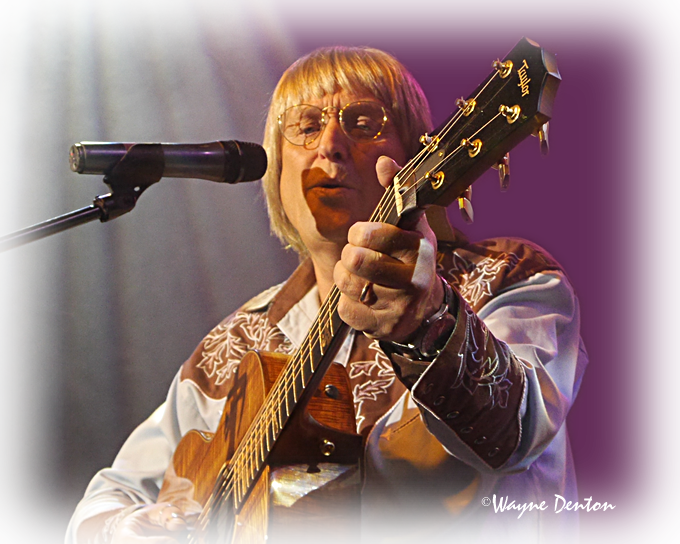 Wayne Denton
Wayne Denton has been an influencing part of the entertainment industry for 25 years, both as performer and a consultant. During this time, Wayne has developed a versatile and uncompromising insight into the buisness, ensuring an unparralleled level of personal service with both clients and artistes alike. His repuation has been well earned. Testimony to this is the fact that as well as developing a succesful agency, Wayne is still very much sought after as a performer and continues to delight audiences with his unique, touching tribute to one of his main musical influences, John Denver. If you think you recognise the face you were probably one of the many who witnessed Wayne in the Grand Final of ITV's 'New Faces' in 1986! As well as touring as himself Wayne also tours in his other tribute show 'A Celebration of Neil Diamond'. : Visit the web site - www.Neil-Diamond.co.uk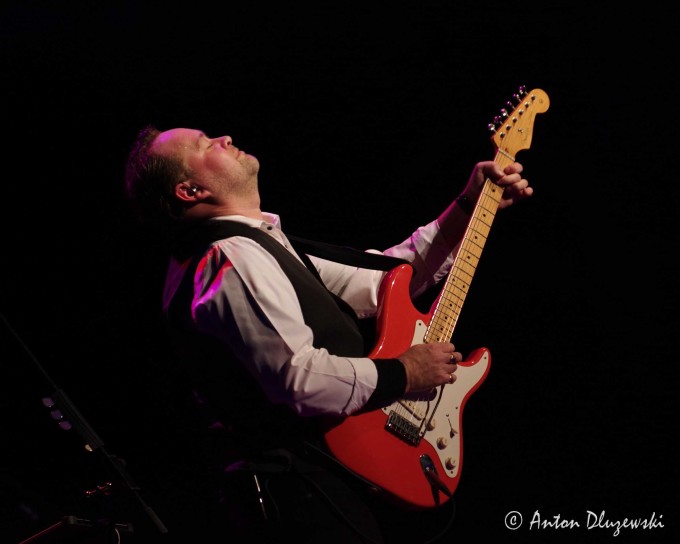 Phil Walker
Phil began playing guitar at the age of six. Self- taught, he began to copy the styles of his idols Albert Lee, Hank Marvin and Brian Setzer. Turning professional as soon as he left school, Phil soon got a reputation as being one of the most versatile guitarists in the country. Throughout his professional career he has earned a wealth of experience in Stage Performance, Direction and Public Address (Sound Equipment) of which on a number of occasions has been appointed Musical Director and Sound Engineer. He also feels just as home sat behind a drum kit as he does playing guitar!!! Phil can also been seen touring his own show - The Story Of Guitar Heroes.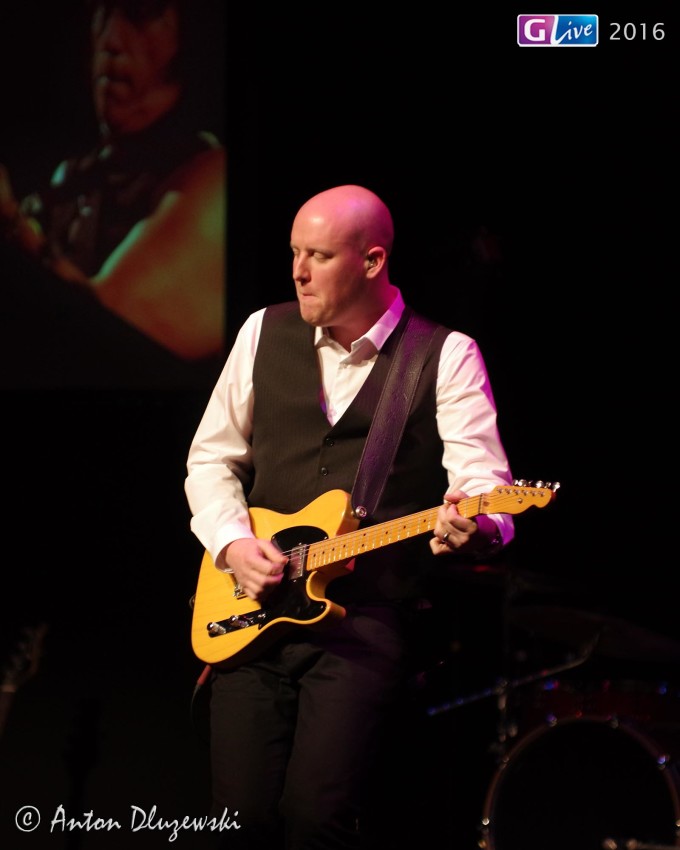 Toby James
Toby James is a professional guitarist based in the South West of the UK. He is a full time guitarist with 'The Story Of Guitar Heroes" as well as the bands One Step Behind, Freedom and Despicable 3. Hugely experienced in a live environment, Toby has performed throughout the UK and Europe, The Middle East and South America. From private functions and corporate events to large festivals and concert halls, Toby has performed at venues including The Royal Albert Hall, The British Grand Prix and Regents Park.